A Sneak Preview of the Astus 22.5! Monday 12th July 2021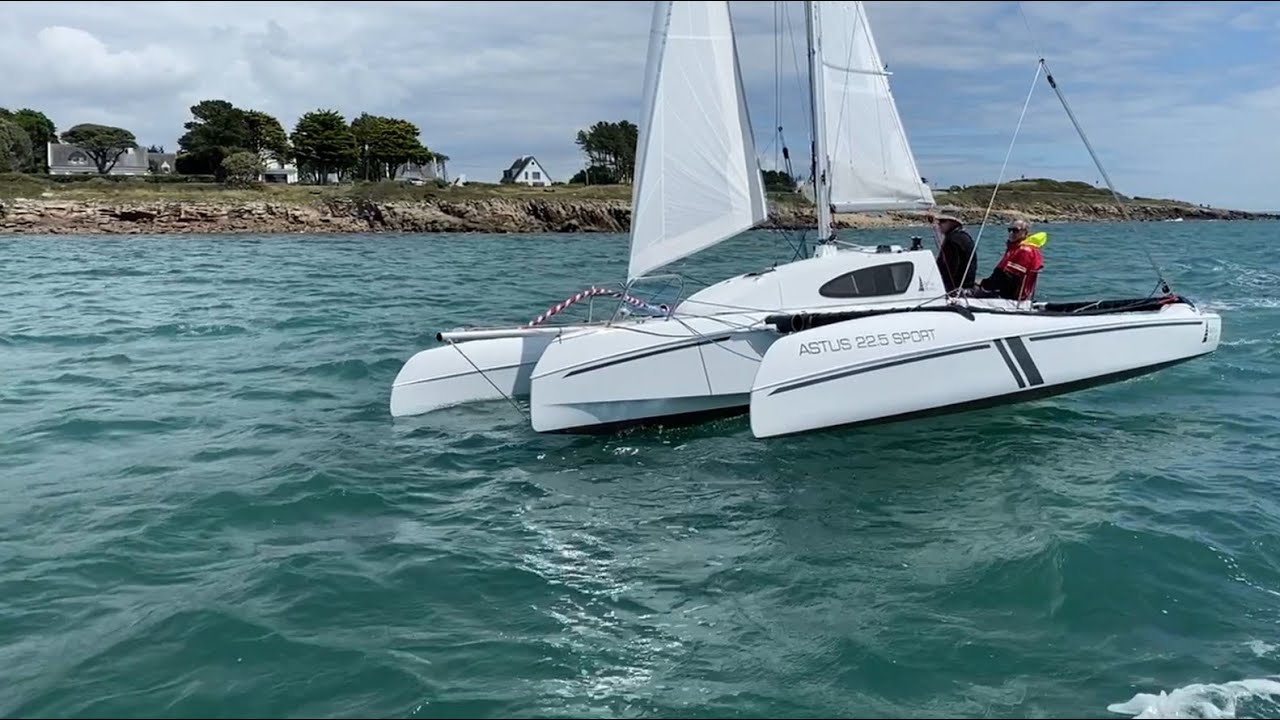 Coming soon, the Astus Boats 22.5  is now going through sea trials!
Soon to be unveiled at the La Rochelle boatshow, the latest in a series of successful Astus/VPLP designs is ready to take to the water. Featuring massive floats on the tried and tested telescopic arms the latest Astus promises a 4.9m wide, super stable platform. Weighing in at only 650kg and carrying 30m² of white sails the Astus 22.5 promises blistering performance. Yet, the trimaran shrinks to a road legal 2.5m for easy towing to your favourite sailing spots.
At 22'8″ (8.3m) long the new trimaran will replace the existing Astus 22 and Astus 24 models.
Click on this link for a sneak preview of the new boat on the water!