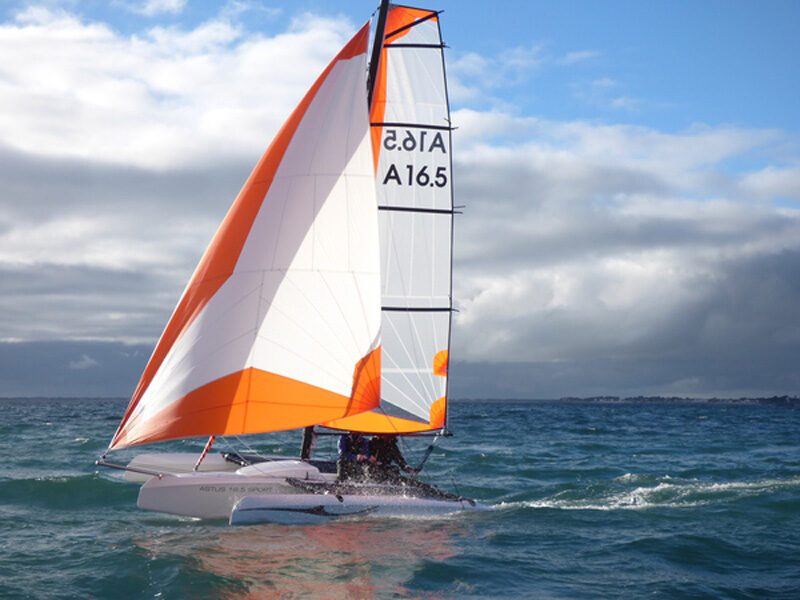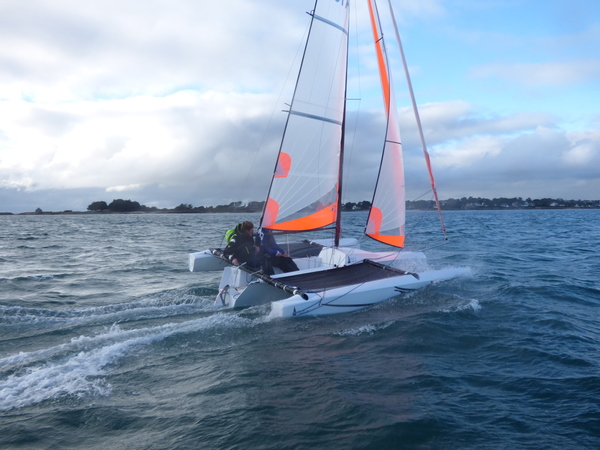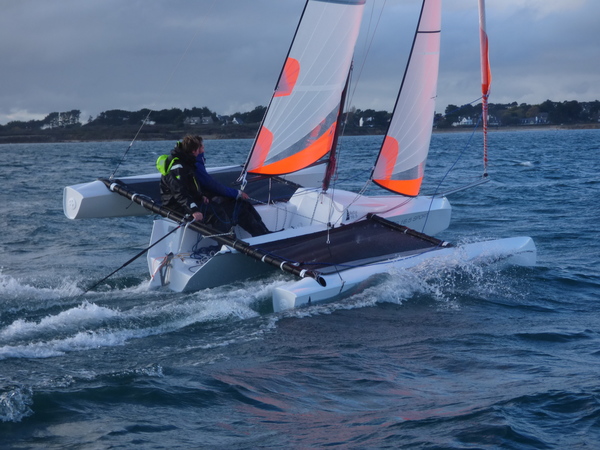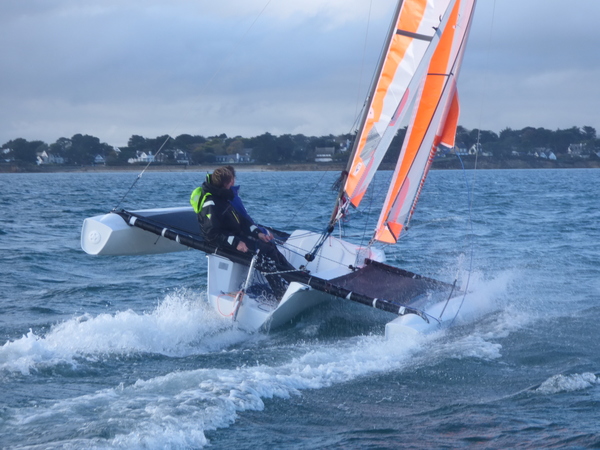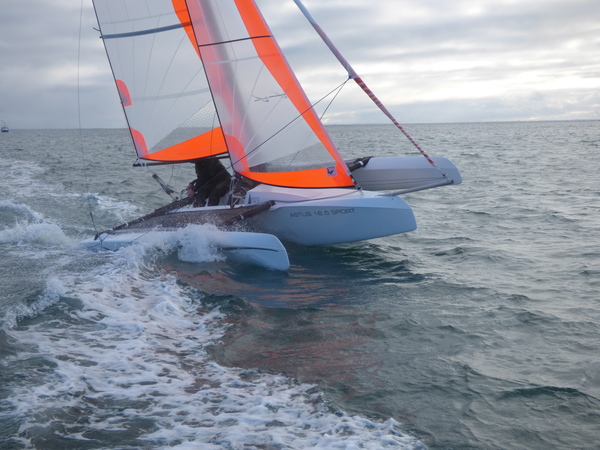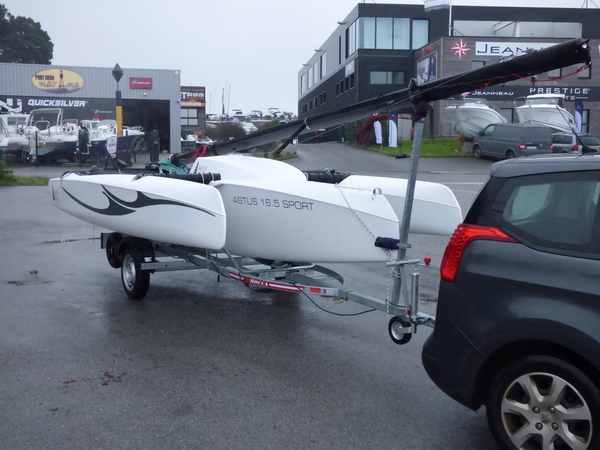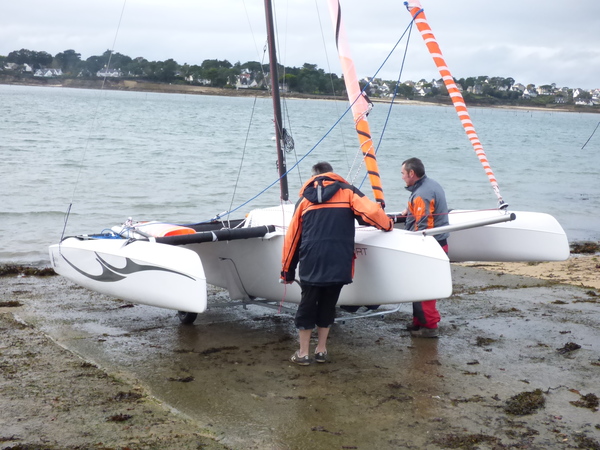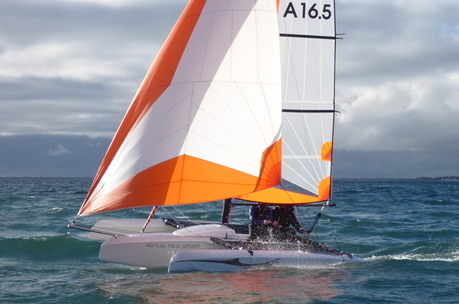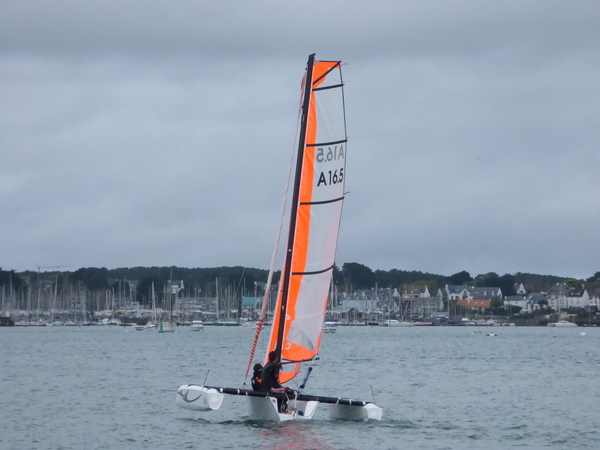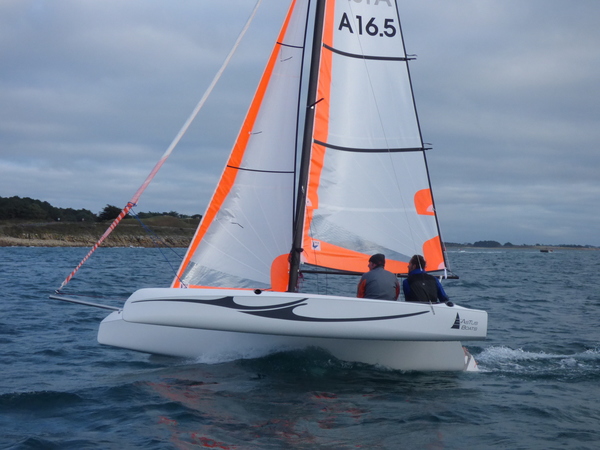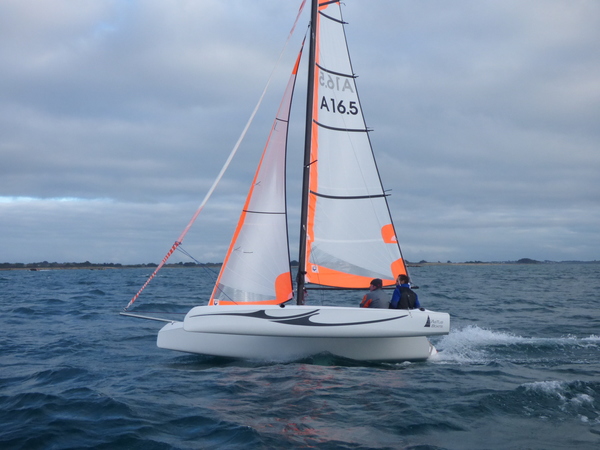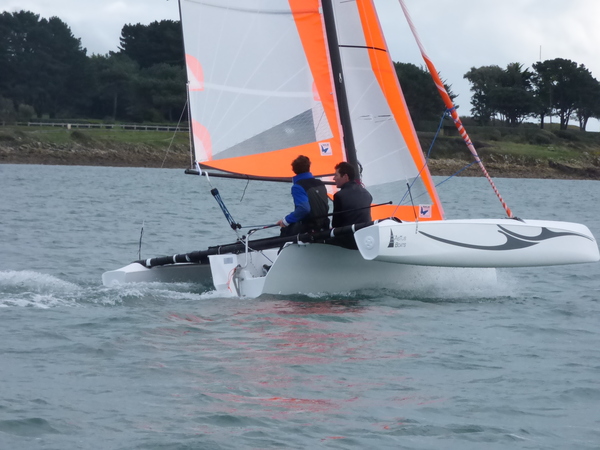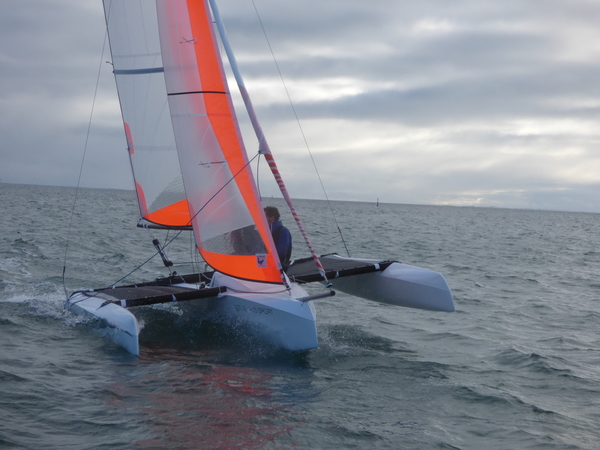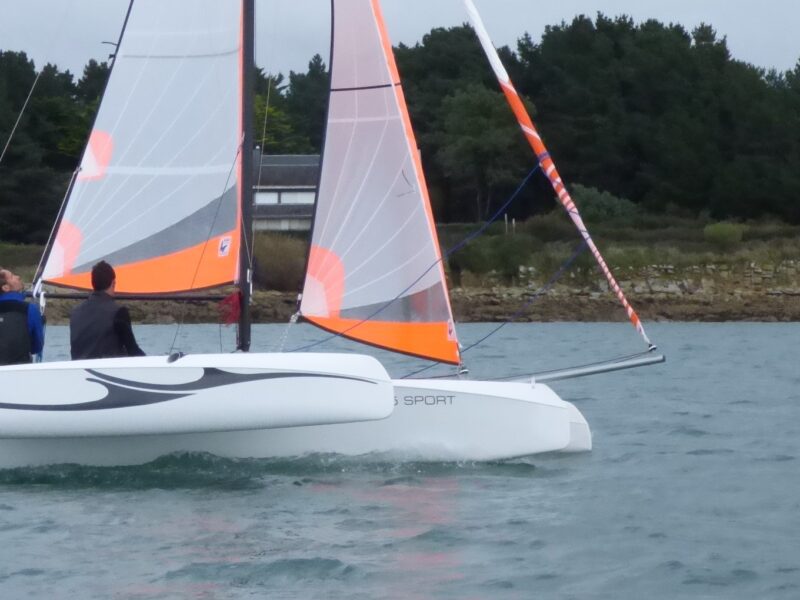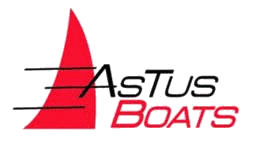 Astus 16.5
LOA: 4.94m
Draft: 0.2m/1.1m
Displacement: 225kg
Max. Unfolded Width: 3.8m
Max. Folded Width: 2.5m
Price from £18,500 inc VAT/ex works
For a limited time only! Available with a free gennaker and furler.
Introduced in 2016 the Astus 16.5 recreational multihull was the first boat to be launched in partnership with the famed multihull architects,  VPLP.  True to the Astus concept, the 16.5 offers easy handling, portability, performance. Applying the thoroughly tried and tested Astus concept, this new improved model introduced a more modern shape and a sportier line, with harmonious curves and narrow water entry. Boats on Wheels is delighted to make these exciting day-sailers available to customers in the UK.
The Astus 16.5 offers:
– Light construction delivers high performance on the water and dinghy-style handling on land – the Astus 16.5 weighs only 225kg!
– Large 500 litre floats provide stability and safety without the need for ballast.
– Telescopic floats – make towing possible without any dismantling.
– Road legal 2.5m width with the floats retracted provides that 'go anywhere' freedom.
– Single handed rigging and launching.
– Lifting rudder and centre board controlled from the cockpit – this boat floats in only 20cm of water!
– An outboard motor bracket for engines up to 3hp for extended cruising.
– Large storage locker.
– Leisure or 'Sport' versions to choose from.
– Affordable prices, starting at only £18,500* including VAT/ex works (all prices are subject to the prevailing exchange rate).

These exciting trimarans are offered for sale in the UK through Boats on Wheels. Enquire today about the Astus 16.5 to find out more.
*As at 19.1.2023
Central hull length: 4.94m
Float length:4.40m
Unfolded width: 3.8m
Folded width: 2.5m
Platform surface area: 8m²
Weight: 225kg
Float volume: 500L
Draft: 0.2/1.1m
Mast length recreation/sport:7.06 m
Sail surface area
Club model: Mainsail 10m² /jib: 5m² /Gennaker 15m²
Sport model: Mainsail: 11.5m² /jib: 5.5m² / Gennaker: 20m²
EC Categorisation:
C for 3 people
D for 5 people
Maximum engine power: 3HP (2.5kw)
Designer: VPLP design
Concept: Jean-Hubert Pommois
Two models are available to choose from:
The Leisure model includes:
A mainsail, boomless furling line, and dacron jib with furling gear
Bow storage
Mainsail bridle
Wooden centreboard
Polypropylene rudder
The Sport model includes:
17m²sail surface area
Mylar mainsail and jib
Boom for mainsail
Carbon bowsprit for the Gennaker
Ball-bearing mechanical traveller
6-strand mainsail hoist
Cunningham.
Telescopic tiller extension
Sports graphics
Polyester centreboard
Options for carbon fibre rig and black FX sails
See more detail on the Astus Boats website.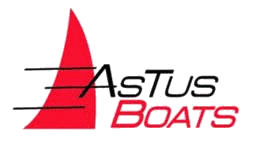 Astus 16.5
LOA: 4.94m
Draft: 0.2m/1.1m
Displacement: 225kg
Max. Unfolded Width: 3.8m
Max. Folded Width: 2.5m
Price from £18,500 inc VAT/ex works