Welcome Viko Yachts Thursday 27th January 2022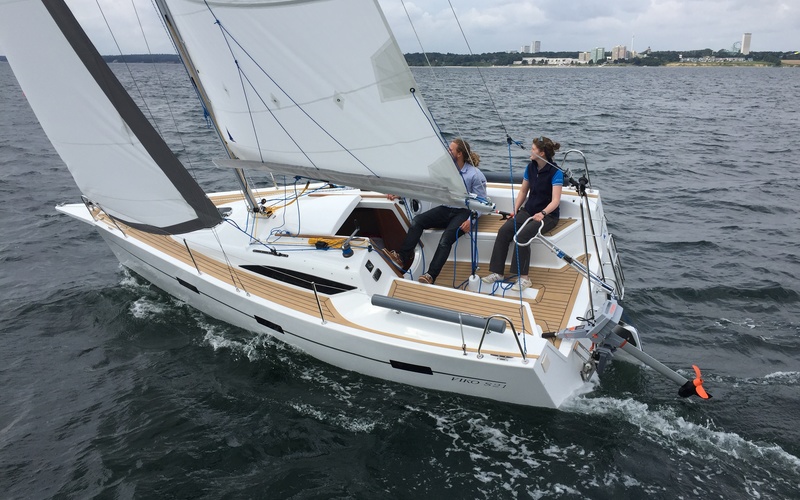 We're delighted to announce that Boats on Wheels has been appointed as Southern England dealer for Viko Yachts in the UK.
We've had a long standing interest in the small yachts in the Viko range. They offer a great combination of space, trail-ability and class leading affordability so they match the requirements of many of our trailer sailing customers. We will initially be offering the Viko S21 and S22 models with others to follow.
The S22 was one of the first Viko models arising out of the successful collaboration with Sergio Lupoli Yacht Design. This little yacht won multiple awards in mainland Europe thanks to its contemporary styling and market leading amount of space down below.  Gone were the days of crouching accommodation found on most trailer sailers.  On the S22 the captain and crew will enjoy excellent standing headroom and UK bound boats will even incorporate comfort features such as a private heads compartment as standard. The S22 model offers lively performance with a choice of keel options and is easy to sail single or short-handed thanks to features such as the self tacking, furler-reefed jib. With its roomy cockpit the S22 is a great boat for entertaining – the crew will stay comfortable and dry thanks to its generous freeboard.
The Viko S21 has blown away conventions in trailer sailing. So much has been packed into this small yacht that it has rapidly taken continental Europe by storm – we like to describe the S21 as 'a trailer sailer which thinks its a superyacht!' On the water this boat is a real head turner too. The 21 footer is easy to rig and sail, even single handed, with all lines leading  back to its wide open cockpit. Viko offer a range of keels to suit their customers' sailing requirements from a super shoal-draught centreboard to a fixed or lifting T-bulb keel with a class leading 450kg of ballast. Down below deck the S21 boasts a vast and comfortable rear double berth, an optional heads compartment, and a full standing galley unit made possible by 1.65m of headroom.
As with all yachts in the Viko range customers will be able to customise their S21 or S22 boats with a huge range of comfort, styling and sailing options available – never before have trailer sailing enthusiasts had so much choice.
We look forward to having an S21 demonstrator available for viewings and trial sails on the South Coast from April 2022. Contact us for a booking now!