'Try A Tri' at your club Saturday 10th July 2021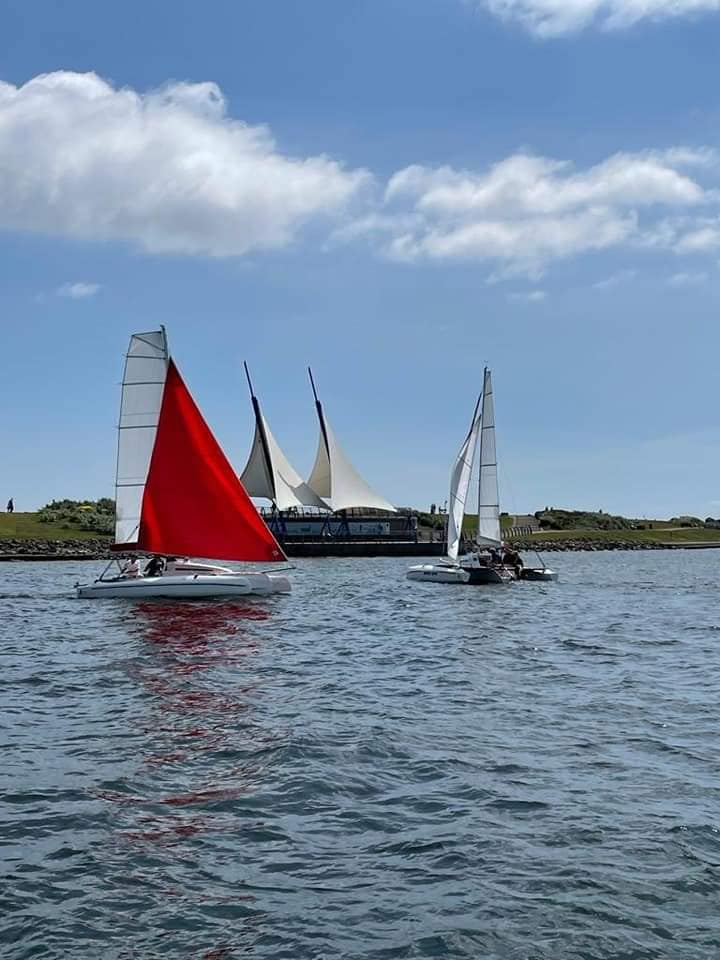 Boats on Wheels took their Astus 20.5 demonstrator on the road in June. The aim was to introduce the wonders of trimaran sailing to new audiences.  Our first event was staged at Cardiff Bay Yacht Club, with two Astus 20.5 boats on the water for yacht members to experience over a whole weekend. The event was a great success, especially on the Saturday with boat speeds of 15 knots achieved in a moderate breeze. A range of yacht club members, young and old, took part all marvelling at the performance of these exciting multihull trailer sailers.
We're now offering other yacht clubs the opportunity to host similar trial events for the remainder of the year. So, if you think that your club would be interested in such an event then please get in touch with us here at Boats on Wheels.