Welcome Buckley Yacht Design Tuesday 24th November 2020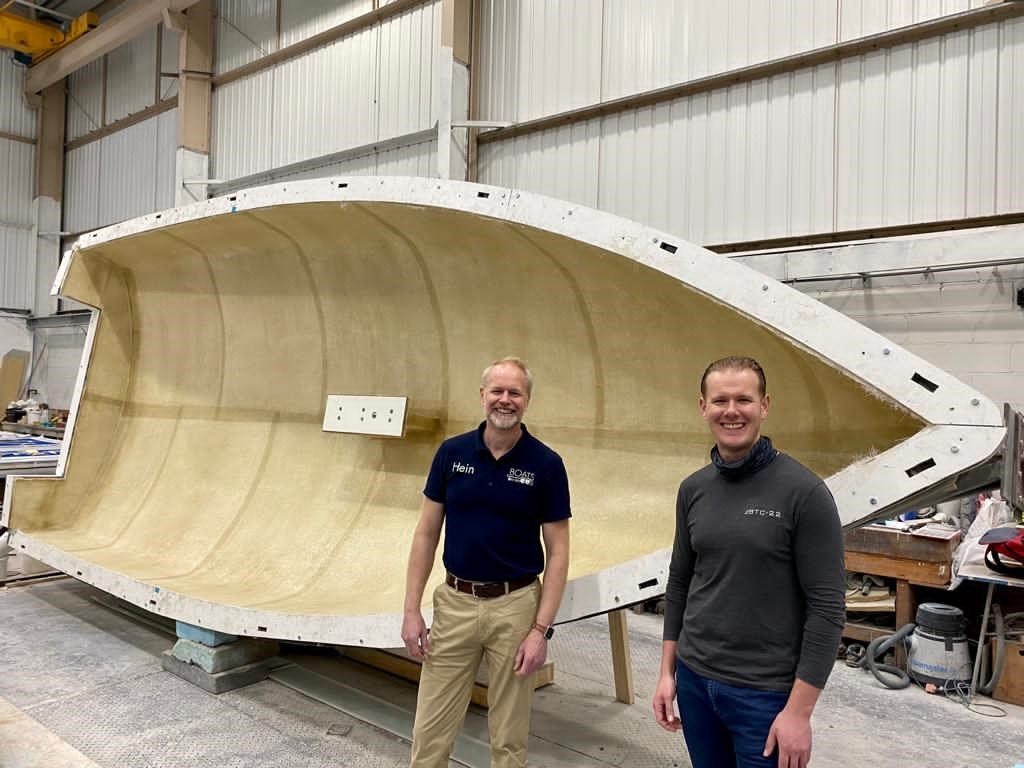 Buckley Yacht Design a business with offices in the UK and North America, has appointed Boats on Wheels as their South Coast, UK agent for their new BTC-22 trailer sailer.
Manufactured right here in Southampton the innovative BTC-22 is a 6.8m trailable, lifting keel boat. The hull is resin infused for weight saving and stiffness. Add in a large open cockpit, twin rudders and a powerful rig this makes for exhilarating sailing performance whether racing or family cruising. A performance bulb keel or more leisure orientated swing keel are both options.  Often dubbed a "pocket yacht", the BTC-22 has a double berth forward with ample single berths port and starboard, a small galley and stowaway portable toilet.
With around recycled 1400 plastic bottles going into the manufacture of each boat the BTC-22 boasts  some strong green credentials too – both petrol and electric motors are an option.
After unveiling the latest version of the BTC-22 at the Southampton Boat Show in 2019 Buckley Yacht Design's new boat has been warmly received with growing interest in 2020.
There has been a gap in the new boat market for affordable high performance trailer sailers for some years now and we think the BTC-22 makes an ideal fit. We're delighted to be teaming up with Buckley Yacht Design at this exciting time.