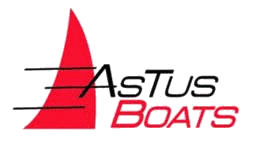 Astus 22.5
LOA: 6.9m
Draft: 0.34/1.4m
Displacement: 650kg
Max. Unfolded Width: 4.9m
Max. Folded Width: 2.5m
Mainsail Area: 21m2
Genoa Area: 9m2
Gennaker Area: 32m2
Berths: 4
Price from £42,800 Inc VAT/Ex works
Just in, the all new Astus 22.5!
Just released and on the water for the first time. The new Astus 22.5 is the latest in the range of boats designed with world famous naval architects VPLP. This new boat promises to be as exciting as the previous models. Using the Astus tried and trusted telescopic arms the new trimaran boat can be rapidly expanded from a road legal and marina friendly width of 2.5m to a super stable 4.9m platform. Even larger floats provide massive buoyancy and their wave piercing shapes keep this boat powering through the chop making this a capable family cruiser. The 22.5 will be manufactured using Astus' successful resin infusion process making the boat stiff and very light at only 650kg. As an exciting new edition, VPLP have designed the latest Astus with foils. This float mounted feature will provide lift and reduce drag of this Astus model and will be offered as an optional extra by Astus Boats.
Like all of the recent Astus boats the new family member has minimal draught when the swing keel and rudder are retracted, floating in only 34cm of water. Following its successful introduction in the 20.5 model the centreboard case is again offset to port in the 22.5, permitting easy access to the 4 berth cabin.
The new 22.5 will replace the Astus 22 and 24 models and will be fully launched at the French boat shows in the 2nd half of 2021. If you would like more information about the boat and a pricelist then please get in touch with us at UK Astus dealer, Boats On Wheels. We look forward to hearing from you.
*The price shown is at the prevailing exchange rate on 08.09.2021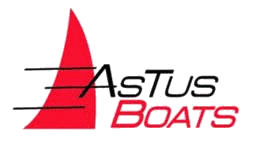 Astus 22.5
LOA: 6.9m
Draft: 0.34/1.4m
Displacement: 650kg
Max. Unfolded Width: 4.9m
Max. Folded Width: 2.5m
Mainsail Area: 21m2
Genoa Area: 9m2
Gennaker Area: 32m2
Berths: 4
Price from £42,800 Inc VAT/Ex works