Our New Pointer 22 is on its way! Friday 2nd June 2023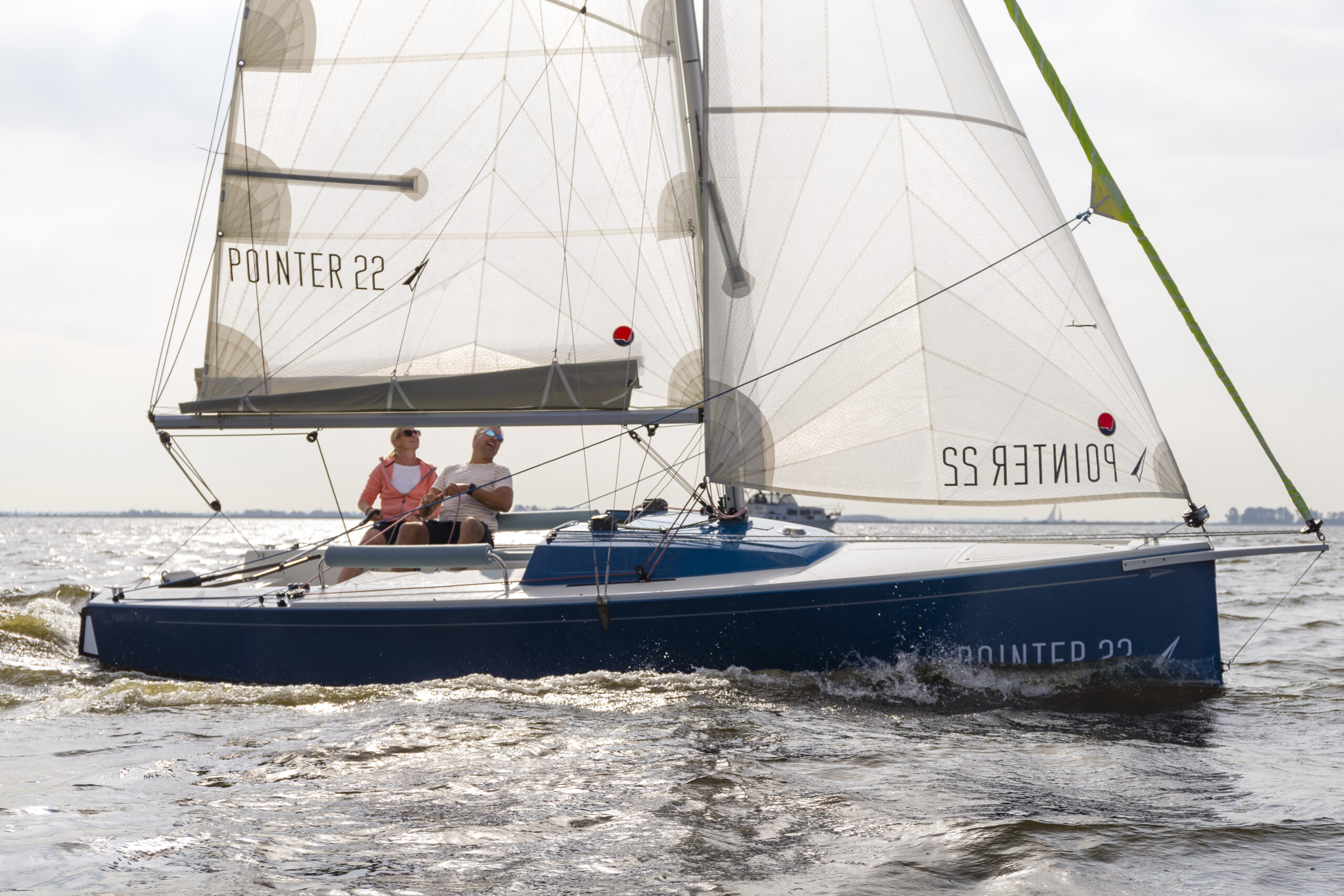 We're delighted to announce that we will soon be taking delivery of our latest demonstrator boat, the Pointer 22.
Making its UK debut the Pointer 22 is sure to catch the eye where ever it goes. Designed and built at the renowned Jachtwerf Heeg BV in the Netherlands, the typically Dutch low freeboard produces lines which are elegant and sleek.  C categorisation ensures that the 22 is perfectly suited for both inland and coastal cruising. An excellent layout of its huge cockpit makes this boat equally suitable for a large crew or for single handed sailing. Sailing performance is excellent – the 22 will accelerate to 6 knots plus at a canter! Yet, the Pointer 22's lifting keel gives this trailer sailer real 'go anywhere' appeal, whether that be creek crawling in shallow waters or towing away to far-away holiday locations. Weighing in at only 750kg this boat won't require a big 4×4 to tow it and with a modest beam of only 2.2m you won't need to worry about those narrow country lanes!
Pointer Yachts call the 22 a daysailer but the compact cabin can actually sleep 2 in comfort and 4 at a push. So, camping-style weekending is a real possibility with this little boat.
Our Pointer 22 demonstrator is expected to arrive on our shores at the end of July. So, book a date to come and view or sail this great little trailer sailer soon. We looking forward to demoing the boat on the Hampshire coast.