Getting on the water in a trailerable boat is not for everyone. If you want to find out if trailer boating suits you, then read on!
Owning a trailer boat or yacht suits you if...
1. You want to reduce mooring and storage fees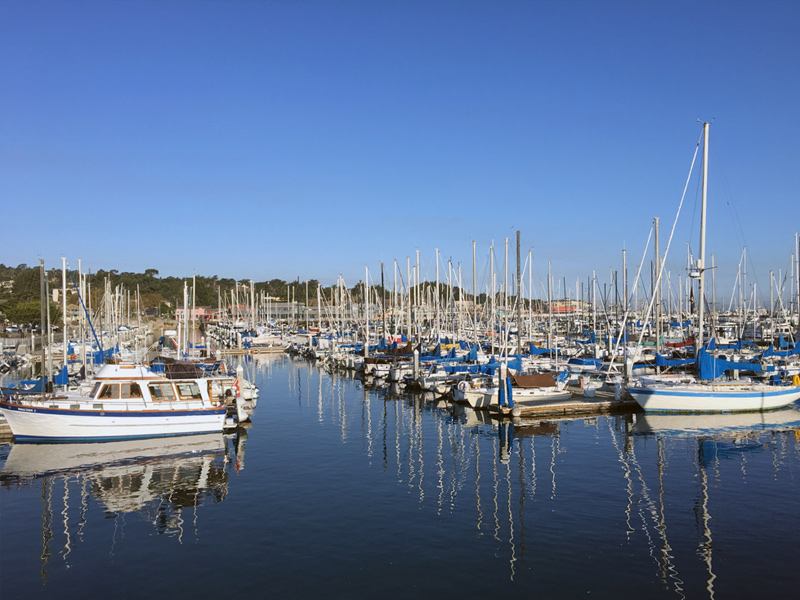 It can cost thousands to moor even a modest boat in a marina, especially on the South Coast of the England, where you can pay £3-4,000 for an annual berth, even for a 22' boat - add £1000 for storage ashore in the winter months!  Lifting your precious boat out with a crane and various yard movements all add to the cost.
Being able to tow your boat behind your car, allows you to store it where you want. If you have the room, you can enjoy free storage on your own property. If not, there are many secure caravan storage sites, which will accommodate your boat at a fraction of the cost of a marina.  As a bonus, you can check and work on your boat when it suits you, much closer to home.
2. You want to explore new locations
Being tied to one spot requires lengthy and sometimes dangerous sea passages to enjoy new sailing waters. If a boat is moored on unconnected waterways, like a lake, then, without a trailer, you're permanently confined to one location – only drastic measures, like hired road transport or selling up, allow you to use your own boat in new areas.
By trailering your boat, you can launch anywhere that has a slipway or crane, in a fraction of the time of a sea voyage. Trailer sailers can enjoy a day, a weekend or a holiday in some of the best boating locations home or abroad. Some trailer boat owners even choose to explore different parts of their Summer cruising destination by leaving their boats there during the peak Summer holiday period.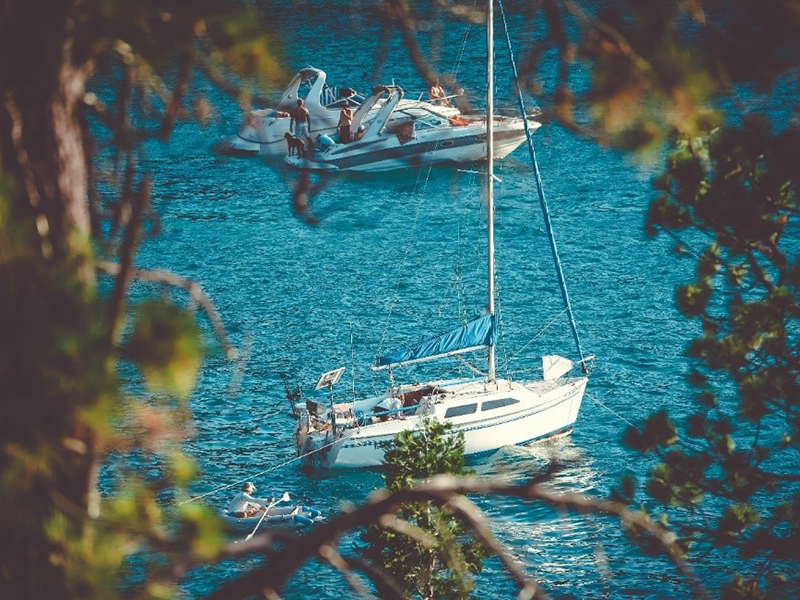 3. You want to reduce your maintenance effort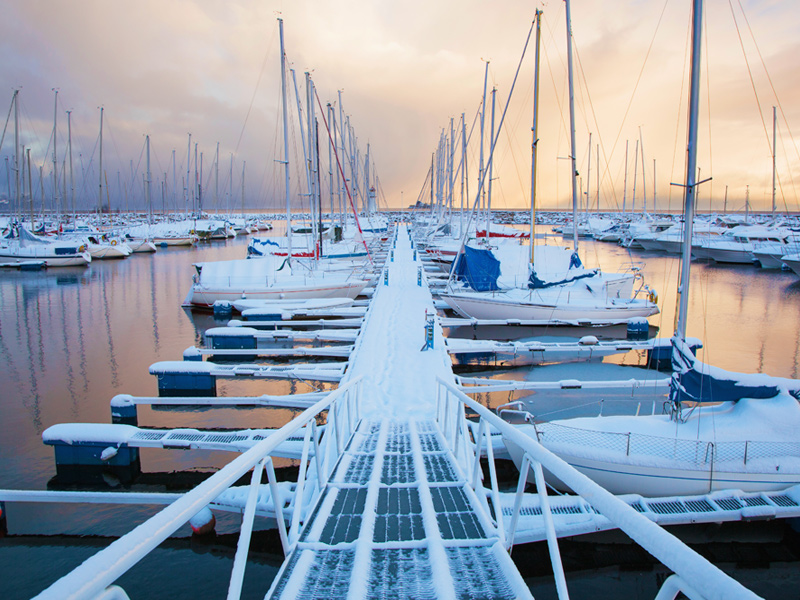 Trailer boats typically spend less time in the water than a boat that is permanently moored. Their hulls become less fouled, log impellers don't get clogged up, topsides get less UV damage and hulls are less likely to suffer from osmosis. Unless you plan to leave your trailer boat in the water for many weeks, there is no need to spend money every year on lift outs and very expensive anti-fouling paints. If you do anti-foul, it can be done on the trailer – no need for scrubbing posts or cranes.
Since trailer boats can be easily moved, they can be stored in a sheltered location close to home, even under cover, during the winter months. There is less weathering and less time spent travelling to the boat's location on those cold winter days.
Trailer boating is not for you if...
1. You like the idea of a gin palace sitting in the marina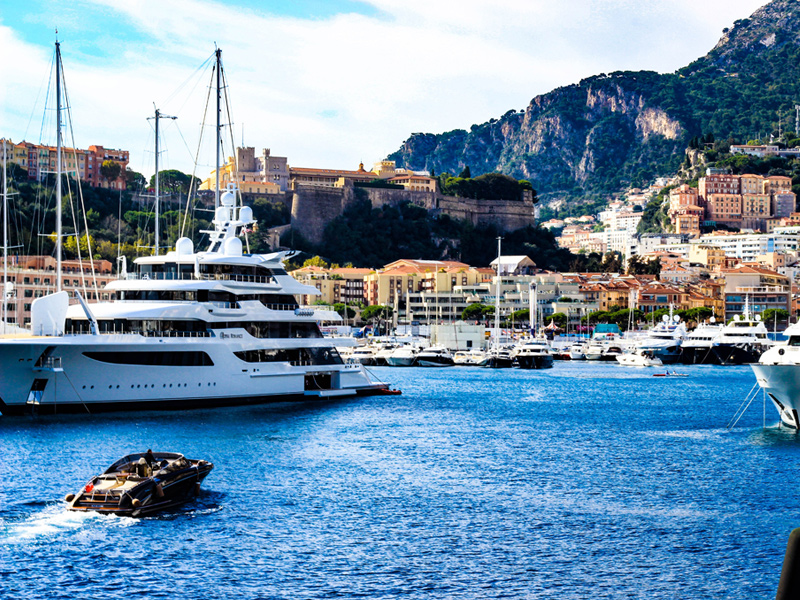 Genuinely trailerable boats tend to be smaller and lighter. This allows you to tow them behind your own vehicle and stick to the maximum legal width of 2.55m in the UK and your vehicle's towing weight limit. You may have to be compromise a little on room inside for example but there are many trailerable cabin cruisers with full standing headroom and enough sleeping berths for a sizeable family.
Rather than craning or immersing a car's axles in water as becomes necessary with deep keeled sailing yachts, trailer sailers become easier to launch and recover if they have retractable keels. Keel boxes can affect the internal or cockpit space, but we have seen many innovative examples where this is hardly noticeable.
2. You just want to drop lines and go
Whilst many motorboats can be launched from a trailer in the same or less time than from a marina berth a trailer sailer can take a little longer in order to step the mast and secure the rigging. On the other hand, you can pack the boat with everything you need for your trip before you set off for the slipway.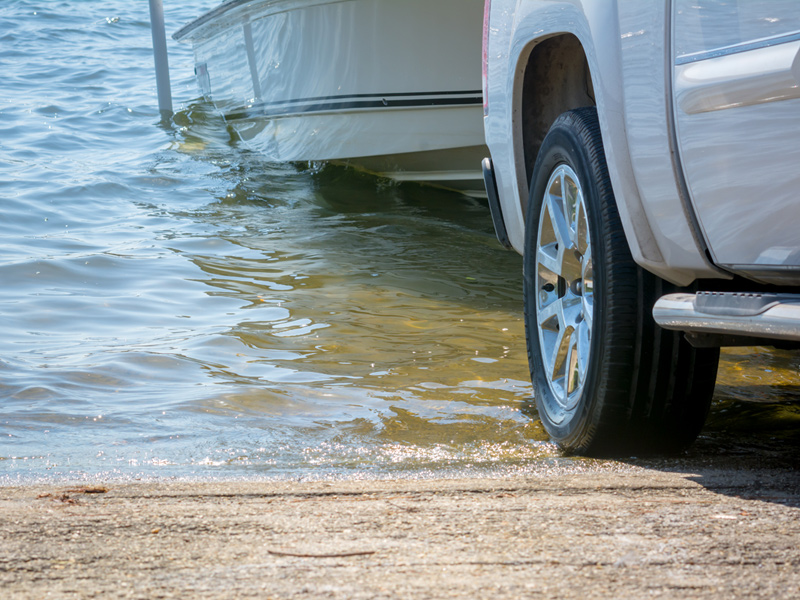 3. You don't want the burden of a trailer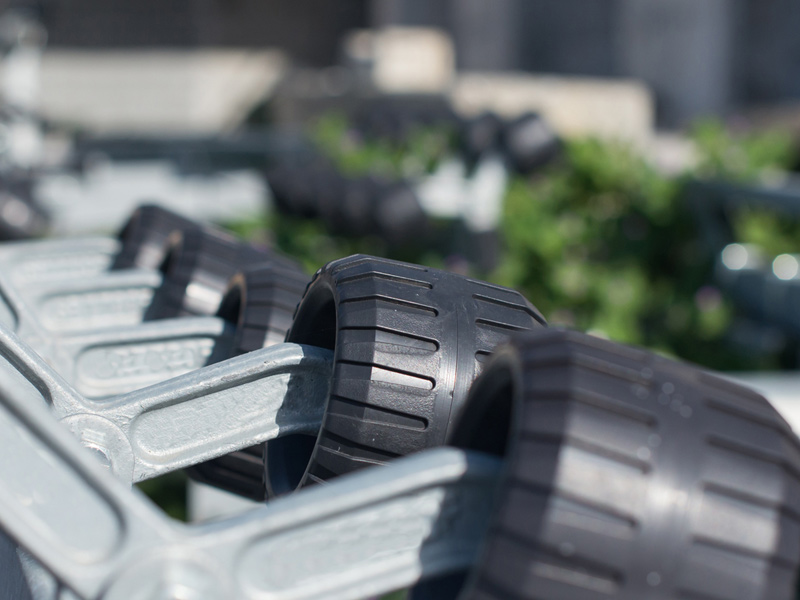 Starting to trailer a boat can be daunting. Not only is there the up-front cost, there is also some annual servicing to consider and, of course, the process of boat towing, launching and recovery.
Yes, trailers add to the up-front cost of a new or used boat. Yet, typically they pay for themselves many times over during their lifetime in saved berthing, craning and boat storage fees. Trailers do need ongoing maintenance, especially those that are regularly immersed in salt water. We would recommend regular servicing of wheel bearings, tyres and brakes to avoid being a danger on the road. There are plenty of trailer servicing garages, though if you have the skills, many jobs are easy to do yourself.
When it comes to boat trailering skills, anyone who has ever tried reversing with a trailer will tell you it is worrying to start with. Most people however will pick up boat trailering very quickly and boat trailers tend to be more stable than caravans. Our motto would be: 'take it slow and wide and don't be afraid to get out and check before reversing'.